Take Your Cells Further
Virtual Conference Exhibition: Pluripotent Stem Cells
It is important for scientists to keep current with the latest advances and innovations. Since we can't see you in person at conferences, we've created this page to help you stay connected with your field and continue learning, discovering, and celebrating science, virtually.
Explore the resources below for your pluripotent stem cell (PSC) research. New scientific talks and posters will be added to this page in the near future, so bookmark this page and follow @ESC_iPSC_News on Twitter for updates.

Where is Pluripotent Stem Cell Research Now?
Learn about the latest insights and trends in hPSC research, such as irreproducibility and quality control, and how to address them in your research.
Discover New Tools and Technologies
Explore new technologies that can help you efficiently complete your experiments. Take the time to reassess your procedures and plan ahead to maximize your productivity and impact in the lab.
Have a question? Use LiveChat or contact us to ask about our products and services.
Join the Conversation
Follow us on Twitter @STEMCELLTech to be the first to know about upcoming conferences, webinars, and products.
Explore Resources by Research Area
Browse webinars, brochures, and technical support materials for your research area.
Organoids
Human Pluripotent Stem Cells
Hematopoietic Stem and Progenitor Cells
hPSC-Derived Neural Disease Modeling
Browse Scientific Posters
Find out what STEMCELL scientists have been working on.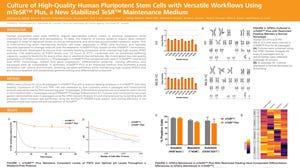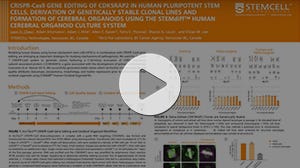 Leon Chew, MSc, Scientist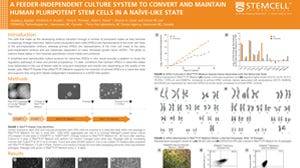 Kimberly Snyder, MSc, Scientist
Read more posters to learn about the innovative tools and media our scientists have been developing for your research applications.
Watch Scientific Talks and Presentations
"Attend" scientific talks and learn from subject matter experts and fellow scientists by watching their webinars.
ISSCR 2020 Innovation Showcases
Bookmark this page, and follow @ESC_iPSC_News on Twitter for the latest in hPSC and organoid research.
Explore More Technical Resources