Stem Cell Characterization and Assay Services
By Contract Assay Services
Stem cells are increasingly being used by researchers in a wide variety of research applications, such as to address issues of physiological relevance or to create more robust disease models. However, generating reproducible data to meet your stem cell research timelines can be challenging and time-consuming. Create efficiencies in your research and obtain timely and relevant data by partnering with our in-house experts at Contract Assay Services (CAS). Our standardized and customizable stem cell-related services include functional and phenotypic assessments, characterization, and more.
Contact us to learn more about how we can meet your research needs or explore our stem cell services below.
Services for Characterization of Stem Cells
Whether you are working with hematopoietic stem and progenitor cells (HSPCs) or mesenchymal stem cells (MSCs), get the data you need by choosing from our portfolio of stem cell-related standardized assays or discuss your custom requirements with our in-house experts.

Hematopoietic Stem and Progenitor Cell Characterization
Measure the effects of your test compounds on HSPC numbers and function using CAS's in vivo and in vitro assays. With our services, you can evaluate HSPC renewal, expansion, and differentiation potential.

Mesenchymal Stromal Cell Characterization
Characterize your MSC samples to evaluate their phenotype, ability to proliferate and differentiate,and immunomodulatory capacity.
Custom Stem Cell Assays
We will work with you to develop customized stem cell assays to answer your specific research questions. Custom testing services are available for hematopoietic and mesenchymal stem cell culture.
Here are a few examples of custom stem cell assays we have previously developed:
Toxicity evaluation of CAR-T or other cellular therapeutics on HSPCs
Evaluation of the effect of test compounds on MSC adhesion
Evaluation of test articles on HSPC cell surface marker expression
Evaluation of test articles on chemokine expression in an MSC co-culture system
Book a Consultation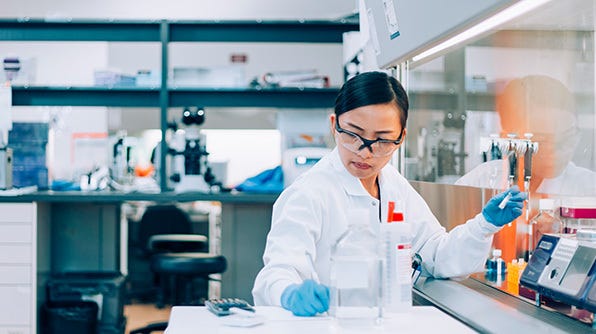 HSPC Isolation, Culture, and Assays
Get an overview of HSPC research, with a focus on isolating, culturing, detecting, and enumerating HSPCs.
Where Is Pluripotent Stem Cell Research Now?
Read our report on the latest insights and trends in hPSC research, such as irreproducibility and quality control, and how to address them in your research.
MSC Updates and Debates
Stay abreast of the discussions and advancements in the MSC field with these commentaries and key publications.