Hematopoietic Stem and Progenitor Cell Characterization
With Contract Assay Services
From cellular therapy development to therapeutic approaches for treating leukemia or genetic blood disorders, hematopoietic stem and progenitor cells (HSPCs) are studied in many applications. Researchers can use in vitro and in vivo HSPC assays for targeted drug screening, safety studies for new investigational chemotherapeutics, validation of novel stem cell gene therapy treatment approaches, and much more.
Partner with Contract Assay Services (CAS) to obtain timely and relevant HSPC data for your studies. By collaborating with us for your assay needs, you will gain the technical expertise of our in-house scientists, the power of specialized STEMCELL Technologies media, and the support you need to advance your research toward the clinic. Explore our assay services for evaluating HSPC renewal, expansion, and differentiation, including both in vitro assays and in vivo engraftment and mobilization assays.
CD34+ Stimulation and Expansion Assay
HSPCs present in bone marrow (BM) or mobilized peripheral blood (MPB) are potentially life-saving and curative when transplanted into patients with leukemia or other diseases of the blood and immune system. A barrier for BM or MPB transplantation is that only small numbers of HSPCs can be found in BM, MPB, and umbilical cord blood and they rapidly lose their capacity to self-renew in culture.
The development of culture methods and treatments to enhance the numbers and engraftment potential of repopulating cells has been explored for several years as a strategy to increase the clinical utility of HSPCs. Certain compounds, such as UM171, UM729, and StemRegenin 1 (SR1), have been observed to promote the expansion and maintenance of human HSPCs in culture.1-3 Human CD34+ cells expanded ex vivo were capable of undergoing hematopoiesis when transplanted into immunodeficient mice.
Using CAS's robust, liquid medium-based CD34+ stimulation and expansion assay service, you can assess the stimulatory effects of candidate therapeutics on the growth and lineage-specific (erythroid, myeloid, or megakaryocyte) colony formation potential of the expanded culture.
Use CAS's stimulation and expansion assay to:
Assess the effects of test compounds (e.g. small molecules or biologics) on the expansion and self-renewal of human CD34+ cells in 10 days in a 96-well format (Figure 1)
Assess drug effects via multiple readouts, such as fold expansion and CD34+ surface marker expression (Figures 2, 3)
Evaluate CD34+ cells for their colony-forming potential and assess colony morphology (Figure 4)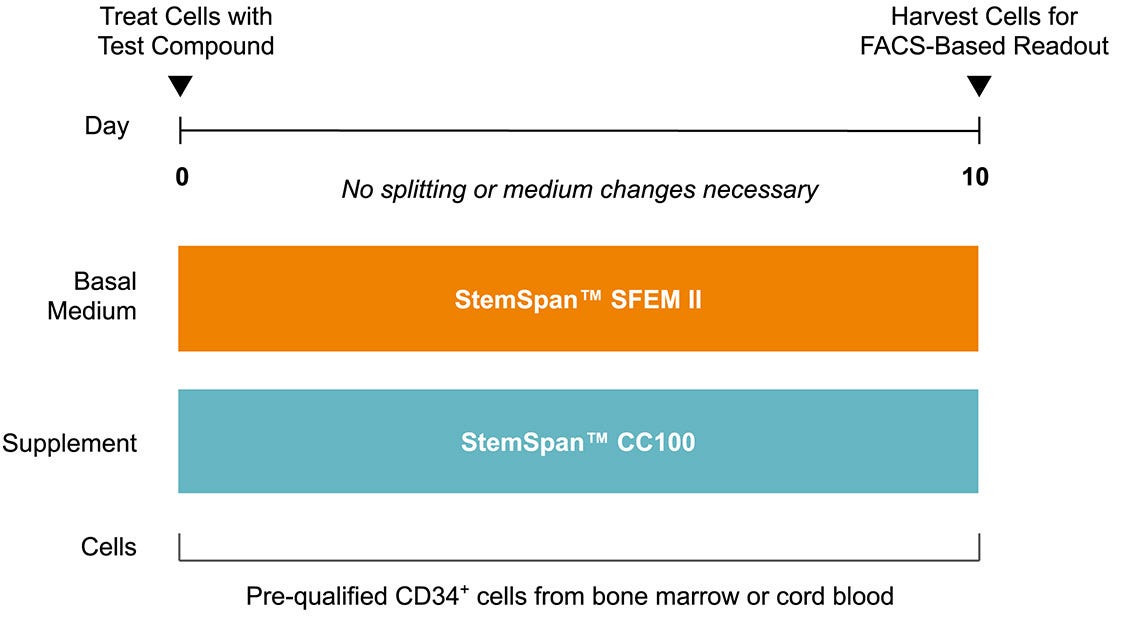 Figure 1. CD34+ Expansion Assay Workflow
The CD34+ expansion assay allows for the testing of compounds in a 96-well format. The CD34+ cells treated with test compounds are analyzed by flow cytometry after 10 days of culture. Fold expansion and %CD34+ populations can be measured.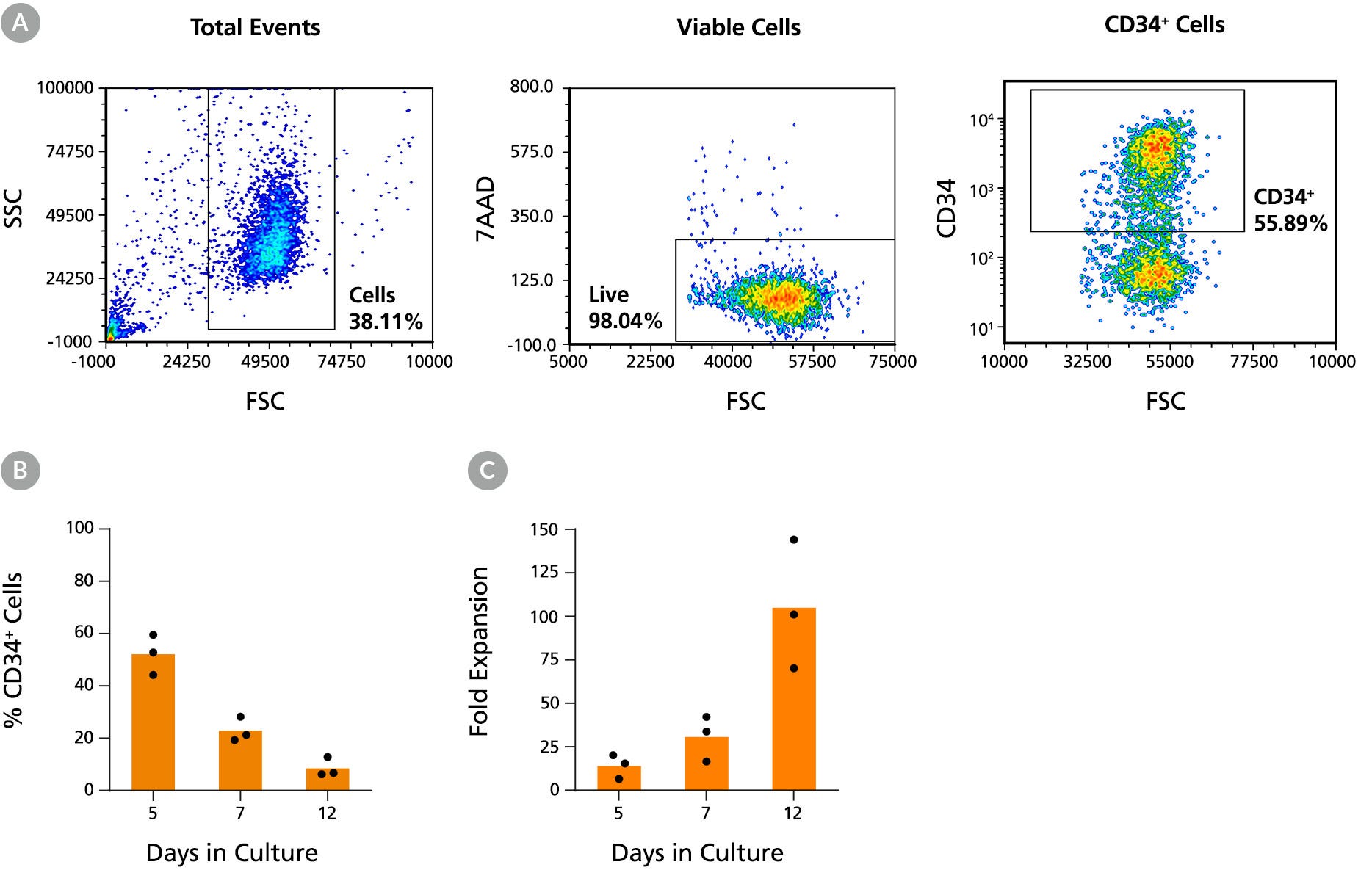 Figure 2. Expansion of CD34+ Human Cord Blood Cells in StemSpan™ SFEM II Media Containing CC100 Cytokine Cocktail
(A) The percentage of CD34 expression of the total viable CD34+ population was measured by FACS. Purified cord blood CD34+ cells were cultured in StemSpan™ SFEM II media containing CC100 Cytokine Cocktail for 5, 7, and 12 days. (B) The percentage of CD34-expressing cells and (C) the fold expansion of viable CD34+ cells compared to Day 0 are shown. Data represents the mean of three donor cell lots.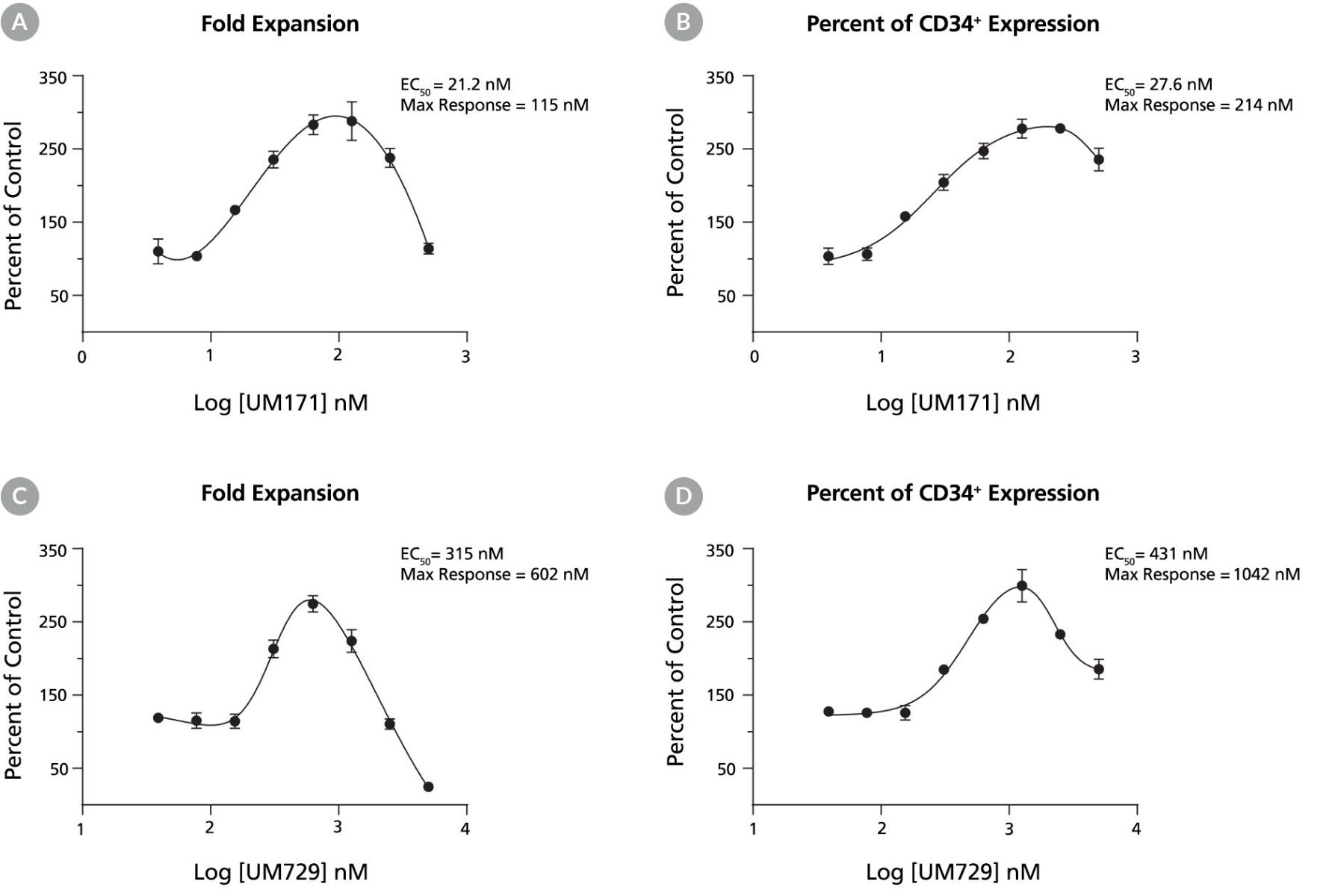 Figure 3. Effect of Test Compounds on Fold Expansion and Expression of Human BM CD34+Cells
There is a dose-dependent increase in the fold expansion of BM CD34+ cells after a 10-day treatment with (A) UM171 or (C) UM729. This response gradually diminishes at higher concentrations due to the toxicity of the compounds at higher concentrations. Similarly, there is a dose-dependent increase in the percentage of CD34+ cells after treatment with (B) UM171 or (D) UM729 for 10 days. Error bars represent data from triplicate wells. Representative data from one donor.

Figure 4. CFU Frequency Assessment on Culture Expanded Human CD34+ Cells
CD34+ cells expanded in liquid culture in the presence of test compounds were cultured in MethoCult™ Medium, and the frequency of colony-forming cells (CFCs, also known as colony-forming units) was measured. CD34+ human cord blood cells were cultured in StemSpan™ SFEM II media containing CC100 Cytokine Cocktail in the presence of (A) UM171, (B) UM729, or (C) solvent only for 10 days. The cells were harvested and differentiated in MethoCult™ Medium for 14 days. Colonies from erythroid progenitor cells (BFU-E and CFU-E), granulocyte-macrophage/myeloid progenitors (CFU-GM) and multi-potential granulocyte, erythroid, macrophage and megakaryocyte progenitor cells (CFU-GEMM) can be enumerated to assess the colony-forming potential of the CD34+ cells after expansion.
In Vivo Assays
In vivo assays performed in mice have proven invaluable for studying murine and human stem cell biology. However, the time, facilities, and expertise required to conduct in vivo assays can be a barrier to obtaining this informative dataset. CAS's standardized in vivo assays can help you examine the effects of a test compound on hematopoietic stem cells.
Engraftment Assay

Measure the in vivo functionality of human hematopoietic stem cells in a mouse NOD scid gamma (NSG) model using CAS's engraftment assay service. This complex in vivo assay involves transplanting human stem cells into the NSG mouse model and measuring the true hematopoietic stem cell (HSC) frequency and how it is affected by test compounds by.4

Use CAS's engraftment assay to:

Study the effects of drugs on HSPCs
Study the effects of genetic modifications on CD34+ cells
Study cancer immunotherapy
Evaluate the immunogenicity of biologics

Mobilization Assay

A number of cytokines, including G-CSF and GM-CSF, are known to mobilize cells from the bone marrow to the blood. These cytokines and other agents are being investigated for clinical use to collect cells from patients prior to transplant, or to facilitate their neutrophil recovery post-transplant. Although the dose and treatment schedule may need to be modified, mouse models have often been used to assess the ability of cytokines or other small molecule compounds to mobilize hematopoietic progenitors.

Use CAS's mobilization assays, performed in mouse models, to evaluate the in vivo movement of HSPCs out of bone marrow into peripheral blood following treatment with agents such as Mozobil and cytokines such as G-CSF.

Use CAS's mobilization assay to:

Assess new agents in HSPC mobilization from the bone marrow
Assess the in vivo potency of biosimilars and mobilization agents such as G-CSF for treatment of neutropenia (myeloablation mouse model)

Review example data from a previous study to see how other researchers have used this assay (Figure 5).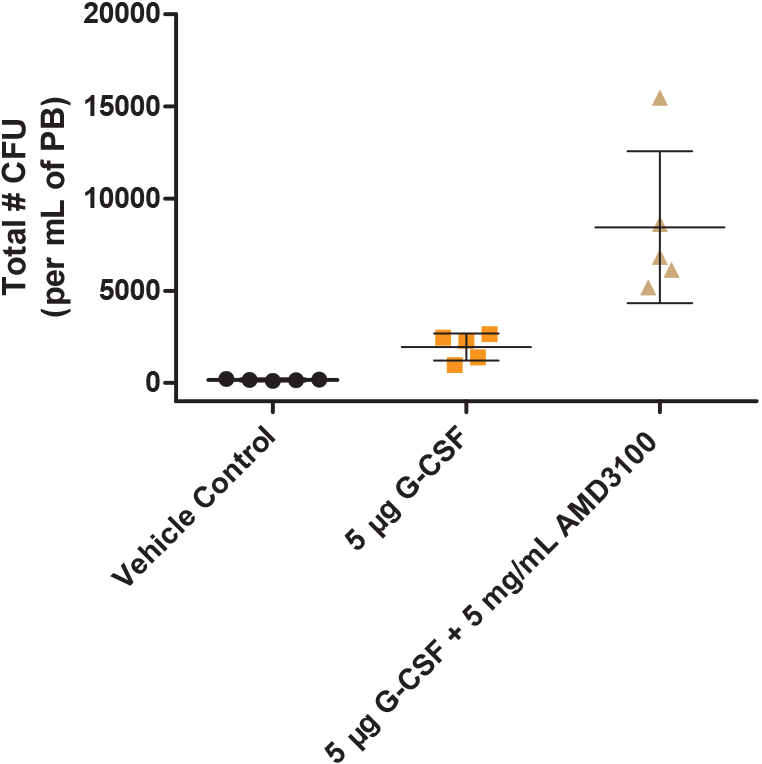 Figure 5. Mobilization of Hematopoietic Progenitors Induced by rhG-CSF and AMD3100
C3H/HeN mice were treated with 5 µg rhG-CSF per day on days 0 - 2. Sixteen hours after the last G-CSF injection, one group of 5 mice was treated with 5 mg/mL of AMD3100 (also known as Mozobil or Plerixafor). Ninety minutes after treatment with AMD3100, mice were sacrificed and peripheral blood (PB) was collected. The progenitor content in the PB of each mouse was then assessed using the CFU assay. Mice treated with rhG-CSF alone showed a 10-fold increase in the number of CFUs per mL of PB, and mice treated with rhG-CSF and AMD3100 showed a 50-fold increase in the number of CFUs per mL of PB, when compared with vehicle control.
In Vitro Culture Assays
In vitro culture assays can be used to examine the ability of HSPCs to proliferate and differentiate in response to hematopoietic growth factors, and to study their interactions with stromal cells of the hematopoietic microenvironment. These in vitro culture assays enable you to:
Measure the numbers and frequencies of progenitor cells
Identify cytokines and other compounds that promote or inhibit hematopoiesis
Determine the effects of manipulations such as cell processing, cryopreservation, ex vivo expansion, and genetic modification on the viability and functional properties of the cells

In Vitro Assays for HSPCs
Read this mini-review to learn about in vitro culture assays used for detection and enumeration of HSPCs.
We offer two of the best characterized and quantitative culture assays for HSPCs: the colony-forming unit assay and the long-term culture-initiating cell assay.
Colony-Forming Cell Assay

Use our Colony-Forming Cell (CFU) assay (also known as the colony-forming cell (CFC) assay) service to evaluate multipotential and lineage-committed hematopoietic progenitor cells in bone marrow, blood, and other hematopoietic tissues. This assay allows the enumeration of erythroid (CFU-E and BFU-E), granulocyte/macrophage (CFU-GM, CFU-G and CFU-M), and multilineage (CFU-GEMM) progenitor cells.

Our assay service uses MethoCult™—a methylcellulose-based medium and the gold standard for in vitro detection and quantification of hematopoietic progenitor cells in CFU assays—to generate reliable data for your research.

Long-Term Culture-Initiating Cell Assay

The long-term culture-initiating cell (LTC-IC) assay measures the ability of primitive hematopoietic stem cells to produce myeloid progeny for at least 5 weeks in vitro. These primitive hematopoietic cells share functional and phenotypic properties with in vivo repopulating stem cells.

With CAS's LTC-IC assay, you can determine the effects of test compounds on the in vitro growth of primitive HSPCs using co-culture with stromal cells.5

For more information on the LTC-IC assay, read our technical manual.
Flow Cytometric Assessment
Analyze the composition of hematopoietic stem cell populations present in your sample, including megakaryocytes, myeloid, and erythroid cells, using CAS's flow cytometry services.
Sample Requirements
Human biological samples sent to STEMCELL for testing services must be collected according to local and federal requirements and accompanied by the appropriate donor Informed Consent Form and Institutional Review Board approval documentation. Such samples must be from donors screened negative for infectious diseases, including but not limited to HIV, HBV, and HCV. Testing documentation must be provided to STEMCELL upon request. For human biological material that has undergone further processing, documentation confirming its mycoplasma-free status must be provided.
Book a Consultation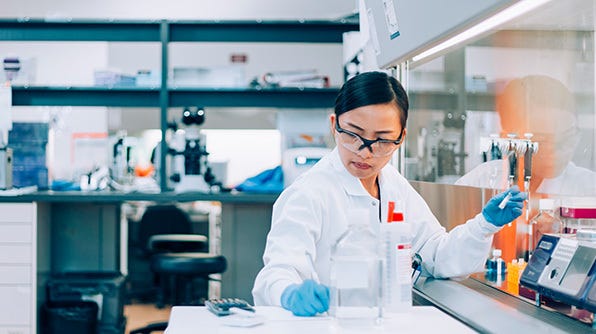 Contact us to learn more about our standardized HSPC characterization assays or to discuss how we can develop custom assays to meet your needs.
More Services for Characterization of Stem Cells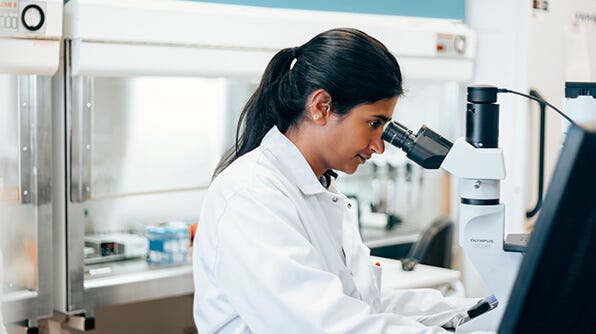 Explore our standardized and customizable stem cell-related characterization and assay services to get the data you need.