Supporting Scientists During the COVID-19 Pandemic
STEMCELL Technologies is closely monitoring the evolving global coronavirus (COVID-19) outbreak. As the research community works to develop vaccines and treatments, we are taking steps to continue providing quality products, educational resources, and a high level of responsiveness to support scientific progress.
We are committed to maintaining service levels to you, through our manufacturing facilities in Canada and offices around the world. We currently do not anticipate any service disruptions. However, the global situation is uncertain, and this page will be updated regularly with any changes to service and distribution.
Our global Product and Scientific Support team continues to provide comprehensive customer support by phone, email, and live chat 6 days a week. Although our Scientific Sales and Instrumentation Support Teams may not be visiting labs, these teams are available remotely to ensure that you have the tools and support you need. We are also able to provide remote instrumentation support to avoid operational downtime in the lab. Finally, your local Sales Representative is available to work with you by phone, email, LiveChat, or video to explore how we can help you keep your research on track during this time of escalating uncertainty.
If you have any questions, please contact STEMCELL's customer service team using this form or our LiveChat service, or reach out directly to your Scientific Sales Representative.
Research Solutions
Explore resources to support your current situation and research needs.

Tools for COVID-19 Research
Having the right tools and support is essential for accelerating scientific discovery for COVID-19 and SARS-CoV-2. As Scientists Helping Scientists, we are here to help with relevant tools, products, and support for your research.

Moving Science Forward
Explore tools and resources to help you return to the lab with greater efficiency, reproducibility, and relevance.

STEMCELL Supports COVID-19 Research
Learn how STEMCELL is helping scientists find solutions to the COVID-19 pandemic, including working with researchers directly and supplying high-quality products.

Digital and Remote Resources for Your Lab
Explore virtual support and resources to stay productive and connected with your field.
COVID-19 Resources & News
For up-to-date information on the current coronavirus pandemic, visit:
Additional Support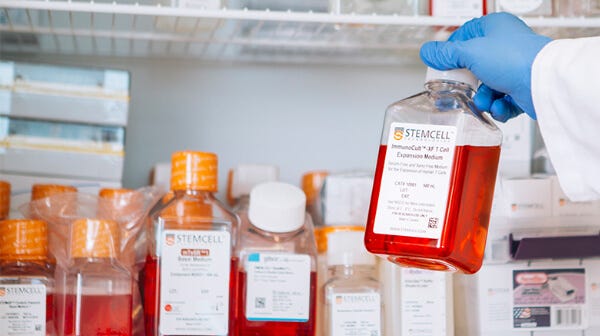 Reagents & Tools
Find products to support your research.