Dr. Anunya Opasawatchai shares her work using single-cell transcriptomics to study T helper cell differentiation
Bringing Single-Cell Technologies to T Cell Research in Thailand
Anunya Opasawatchai, PhD, Postdoctoral Fellow, Mahidol University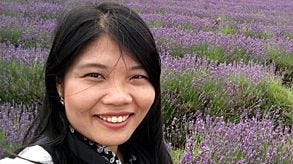 Single-cell transcriptomics is the newly introduced technology that fascinates me the most. It has opened the venue for researchers across the disciplines to study the expression of thousands of genes in literally every single cell.
Anunya Opasawatchai, Mahidol University
Science moves forward when you share it with the world, so we asked Dr. Opasawatchai to share some information on her own research and on her experience at FIMSA 2018.


The Research: Using Single-Cell Transcriptomics to Study T Helper Cell Differentiation
Can you tell us about your research?

My current research project is about profiling immune cell differentiation and function with single-cell transcriptomics. This project is a part of on-going research collaboration between the Wellcome Trust Sanger Institute, UK and Mahidol University, Thailand. We have been trying to transfer the single-cell technologies to Thailand to expand our research capacity. This project has been made possible thanks to the support from the Newton Grant, Royal Society, UK, and The Thailand Research Fund.


Are you working with any particular subsets of immune cells?

Our group is interested in various subsets of immune cells, particularly T helper cells. We used single-cell transcriptomics in combination with computational analysis to follow the dynamics between transcription factor and cytokine gene expression during T helper cell differentiation. With a computational approach known as "pseudotemporal ordering", we aligned cells in the order of their differentiation stages In order to study the developmental trajectory and factors associated with cell fate decisions.


What is the significance of your research?

Our preliminary data has been encouraging as it demonstrates the power of single-cell technology in the study of complex biological questions. This technology could also capture the heterogeneity within cell populations and predict cell differentiation trajectories, which would have been impossible with population-based bulk analysis. Ultimately, we aim to understand the regulation of T cell fate decisions in order to harness T cells for therapy in the future.


Could you tell us about the use of single-cell research technologies in Thailand?

Currently we have established a pipeline for droplet-based single-cell library preparation. We are also in the process of developing a plate-based single-cell library preparation method using an automated pipetting robot. In the future, we hope to introduce single-cell epigenomics in our facility.

I wish that this technology could serve as a tool to explore various biological questions most prevalent in Thailand. This could lead to better understanding of diseases, discovery of novel drug targets, and development of precision medicine in Thailand.



FIMSA 2018 conference: Crosstalk Between Innate and Adaptive Immunity in Health and Disease, Bangkok, Thailand
Why did you choose to attend FIMSA 2018?

The Federation of Immunological Societies of Asia-Oceania (FIMSA) conference was very special to me as it brought together world-leading immunologists and strengthened the collaboration between researchers in the Asia and Oceania regions. It was a great place to get updates on current research within our regions and to share new ideas and technologies with the scientific community.


Can you tell us about your favorite presentations at the conference?

My favourite talk at FIMSA was "IL-4 production of group 2 Innate Lymphoid Cells (ILC2)" by Dr. Kazuyo Moro, from RIKEN, Japan. She talked about ILC2, the innate counterpart of T helper 2 cells that plays a crucial role in the induction of type-2 immune responses. She addressed the controversy of whether ILC2 produces IL-4, the signature type-2 cytokine, at the protein level despite being known for the production of IL-5 and IL-13. Dr. Moro showed that the stimulation of ILC2 with IL-33 alone hardly induced any IL-4 production; however, IL-33 together with lipid metabolites could induce IL-4 production. Mechanistically, IL-4 induction relied on the calcium signalling pathway.

I was fascinated by her talk partly because ILC2 had just been described at the time I started my PhD, and the controversy on its ability to produce IL-4 left us perplexed. Here, a couple of years later, she nicely described the mechanisms of IL-4 production by ILC2. Personally, I also admire her for being a young and successful female scientist.


How has attending this conference inspired you or affected your current research?

Attending FIMSA was an invaluable experience for me. Apart from meeting with world-leading scientists and forming meaningful connections, I had the chance to meet my old friends and colleagues in the field. Most surprisingly, I ran into my former supervisor who hosted me during a short-term exchange program several years ago. We were glad that both of us are actively continuing to serve the research community.



A Word of Advice: Find Joy in Research
What advice do you have for the next generation of scientists?

I am just at the beginning of a scientific career, but so far I have been grateful that I was introduced to the world of research. For me, research connects people not only across borders, but also across time as breakthroughs and discoveries have been developed over time from one generation to another.

I would simply say "congratulations" to the scientists of the next generation who find joy in research, as they are about to harness power that can create better living and bring people together.



Related Resources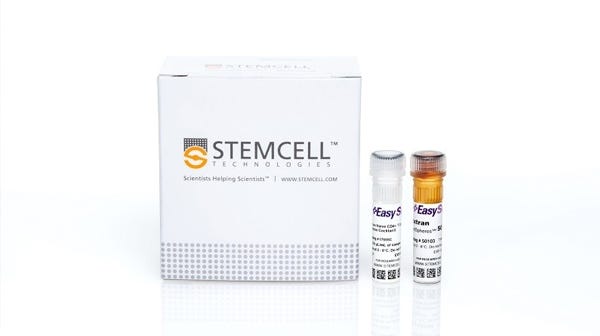 T Cell Isolation and Differentiation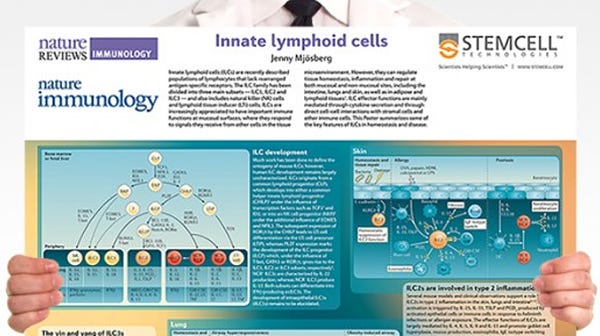 Free Innate Lymphoid Cells Wallchart
A Brief Review of ILC2
Request Pricing
Thank you for your interest in this product. Please provide us with your contact information and your local representative will contact you with a customized quote. Where appropriate, they can also assist you with a(n):
Estimated delivery time for your area
Product sample or exclusive offer
In-lab demonstration
By submitting this form, you are providing your consent to STEMCELL Technologies Canada Inc. and its subsidiaries and affiliates ("STEMCELL") to collect and use your information, and send you newsletters and emails in accordance with our
privacy policy
. Please
contact us
with any questions that you may have. You can unsubscribe or change your
email preferences
at any time.