Human Physiology, Human Diseases. Human Neural Models.
Virtual Conference Exhibition at the SfN Global Connectome
Whether you are attending SfN virtually from January 11 - 13 or just want to see what's new, you can explore this page for tools and innovations to increase neuronal activity, maturity, and disease-relevance in your cultures.
Browse through scientific presentations, resources, and upcoming products below for your neuroscience research. Bookmark this page and follow @STEMCELLTech on Twitter for updates.
See The Latest Talks & Posters
Join STEMCELL scientists to hear about exciting new data and products.
Poster: Determining the Metabolic Requirements of Electrically Active Rodent Primary Neurons in Long-Term Culture
Carmen Mak, Scientist, STEMCELL Technologies
Neurons have a high metabolic demand, with the brain accounting for 20% of total body energy consumption. Most neuronal cell culture media contain energetic substrates in excess to ensure this demand is met. We investigated whether media with physiologic (e.g. BrainPhys™) or supraphysiologic (e.g. traditional media) glucose levels support the metabolic requirements and sustained activity of primary rat neurons in high-density cultures. After the initial plating phase, cultures were transitioned to BrainPhys™ (BP) with SM1 or to traditional high-glucose media for long-term culture. Media were collected longitudinally for glucose measurements, and spontaneous neuronal activity was recorded three times weekly using an MEA system. Neuronal activity was first detected in BP-cultured neurons around day 9. The activity of neurons in traditional media remained low throughout culture, or showed delayed activity at day 18 followed by a drop in mean firing rate (MFR) by day 24. The same "peak and drop" activity pattern was also observed in BP, when the MFR dropped around day 14. Glucose measurements on day 14 showed that media glucose was depleted in BP but not in traditional high-glucose media. With 12.5 mM glucose added to BP, MFR was maintained at similar levels from day 14 until the end of culture. Notably, traditional media conditions displayed lower activity than BP after 4 weeks despite having higher glucose. Glucose supplementation in BP at a higher (but not hyperglycemic) level was the only condition that could support neuronal activity in long-term culture. These data demonstrate that BrainPhys™ is not only optimized for energetic substrates but its performance can be further enhanced by supplementation with glucose to meet higher metabolic demands of electrically active neurons plated at high density.
Available On Demand
Culturing with BrainPhys™ to Support Neural Activity
Complementing Animal Work with hPSC Culture Models
Modeling Disease with STEMdiff™ Neural System
Technical Workshop: Modeling Neurodegenerative Diseases with Primary- and Pluripotent Stem Cell-Derived Neural Culture Systems
Carmen Mak, Scientist, STEMCELL Technologies
Dr. Erin Knock, Senior Scientist, STEMCELL Technologies
Dr. Jinyuan Wang, Senior Scientist, STEMCELL Technologies
Moderator: Dr. Jason Hamlin, Product Manager, Neuroscience, STEMCELL Technologies
This workshop will interest those who use either rodent- or human-derived cell culture models. Participants will come away with ideas on how to combine animal and culture approaches to uncover new insights into neurodegenerative disease.
The study of neurodegenerative disease requires systems to model human behavior, aging, anatomy, and cellular and molecular function—complex phenotypes that can't be fully captured with just one system. This workshop will discuss modeling cellular and molecular dysfunction using cultured cells from humans and mice as well as from pluripotent stem cell (PSC)-derived cellular models. Carmen Mak will begin by discussing recent research examining neural activity defects in neurodegenerative disease. She will also highlight how using physiological culture media (BrainPhys™) increases neural activity and improves study sensitivity. Using recent publications, Dr. Erin Knock will show the advantages of combining PSC-derived models with animal work to model disease. She will cover the basics of how to set up high-quality PSC cultures and present some considerations for designing PSC-based studies. Finally, Dr. Jinyuan Wang will give examples of how to use the STEMdiff™ 2D and 3D PSC-derived culture systems available from STEMCELL to investigate the cellular and molecular mechanisms of disease.
Innovation Showcase: Advanced Brain Organoid Co-Culture Systems
Dr. Erin Knock | Senior Scientist, STEMCELL Technologies
Organoid technology is developing at a rapid pace with scientists in the field working to develop relevant disease models that are as close to human tissue as possible. In this talk Dr. Erin Knock walks through some critical factors to consider before embarking on a study using organoid models. Beginning with a brief note on the importance of pluripotent stem cell (PSC) quality, she touches on how PSC-based models can inform and build upon work using animals. She then reviews some published examples of how increasingly complex PSC-derived culture systems are being used for disease modeling. Finally, she demonstrates the performance of three new PSC-based culture systems: the STEMdiff™ Brain-Region-Specific Organoid Kits for dorsal and ventral forebrain organoids, and the STEMdiff™ Microglia Culture Systems. She outlines how to use these systems and shows how to combine them as co-cultures relevant to disease modeling.
Browse Scientific Posters
Find out what STEMCELL scientists have been working on.
Kasandra McCormack, BSc, Senior Research Associate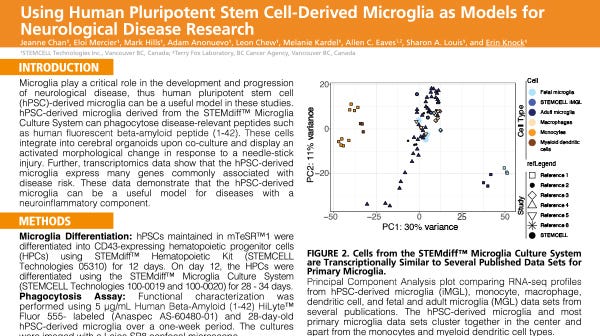 Jeanne Chan, BSc, Senior Research Technologist
Discover New and Upcoming Products for Neuroscience Research
Explore cell culture media and additional tools to help you achieve active, mature neural cells for your downstream applications or in vitro disease model.

Whether you're starting from primary cells, tissue samples, or pluripotent stem cells, explore our complete portfolio of products to support your neural culture workflow.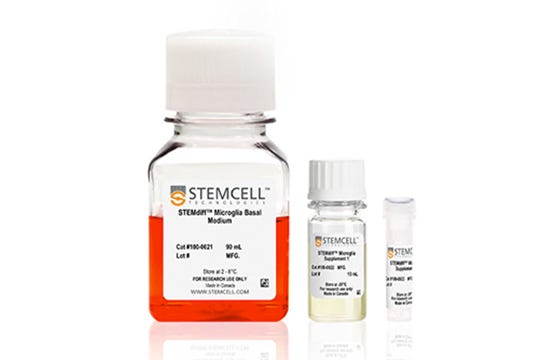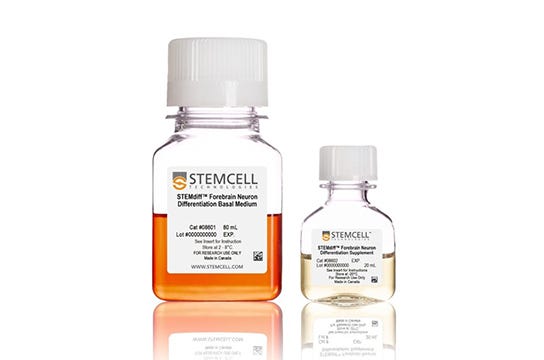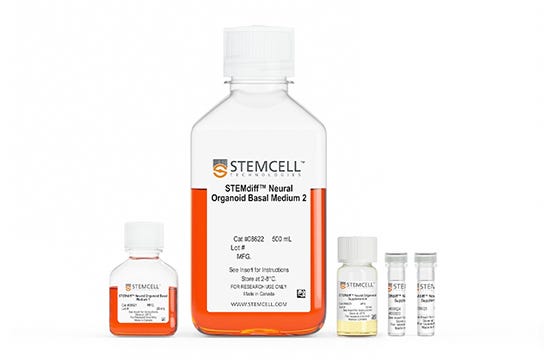 Explore Resources by Research Area
Browse webinars, brochures, and technical support materials for your research area.
Brain Organoids
hPSC-Derived Neural Disease Modeling
Win a Prize
Tell us about your research for a chance to win a magnetic neuron puzzle!
SfN Global Connectome: Prize Draw
Let us know about your role in neuroscience research for a chance to win a beautiful neuron puzzle! A winner will be drawn at the end of the conference.
This contest is closed.
Join the Conversation
Tweet at us @STEMCELLTech on Twitter using #SfNConnectome21.
Browse Tools for Research During COVID-19
In these unprecedented times, many researchers find themselves returning to the lab after a hiatus, or watching and waiting for conditions to improve in their areas. Explore some tips on how to stay connected and plan your next steps.
Explore More Technical Resources